The mission of Thank You Plant Medicine:
"Working together, in gratitude, for the de-stigmatization of psychoactive plant medicines and psychedelics, and their responsible integration into mainstream society."
Ongoing Vision for Sharing Circles…
Our intention with these circles is to provide safe, reliable, and loving spaces for people to connect and support each other in their integration process with plant medicines and psychedelics. We hope to have a circle every day in every time zone and several specialty circles around the world. If you are interested in propelling this project forward, please apply to be a TYPM Circle Host at the bottom of this page!
Instructions:
Please review the community agreements and schedule below.
Please click the "Join Now" button at the appropriate time.
You will enter a waiting room and be let into the meeting what the host begins.
You are welcome to change your name and add a location if you wish so we know who you are and where you are!
General Info:
Events are free and open to all, to connect, learn, and enjoy
Events are online, and accessible through the zoom links above.
We request that you honor our community agreements.
Scroll down for community agreements, more details,  faqs, and the host application.
Schedule:
These meetings take place regularly. All times are shown in CENTRAL DAYLIGHT TIME (CDT), please check your local timezone for adjustments. This is a useful tool for checking your local time: worldtimebuddy.com
Sharing Circle Thursdays 9:30 AM CDT 

Trauma Integration Circle Wednesdays 12:00 PM CDT 

Circle Hosts Meeting – Second and Fourth Sunday of the Month 12:00PM CDT 


Contributions help us continue providing free, quality content. 
Community
Agreements:
We agree not to use discriminating or derogatory language
We agree to maintain a safe space for all who are present
We agree to be respectful of others who are speaking
We understand this is a community space and not for business networking
We agree to respect the privacy of any personal shares
We agree to discuss any concerns with the sharing circle leaders directly
Frequently Asked
Questions:
How to Prepare? Be in a comfortable location. Try to set up your device with nice lighting and minimal background noise.
How Long will this last? The meeting will last about 90 minutes.
How can I get more involved? Sign the pledge, reach out with ideas, connect to our community on Facebook and Instagram
How can I host a circle? Please fill out the TYPM Circle Host Application Form at the bottom of this page (Coming soon)
 More About Our Circles and Hosts
Sharing Circle Thursdays with Dave Grillot: 
This circle is for sharing experiences with plant medicine and integration. This is a friendly circle with deep comradery. Participants are invited to share and process with each other. Most of the meeting is participants talking, rather than the host. This is truly a hosted circle for the community to connect. For more information about Dave and this circle please check back for the upcoming blog.
Trauma integration with Mekita: 
This circle holds space for those who have been impacted by abuse in the medicine space and/or have come to the medicine space to integrate trauma. In this circle, we are holding space for "capital T trauma." This space will likely be triggering for many participants, please have your self-care tools ready as you participate in this circle and allow time afterward for personal processing. To allow for privacy and dedicated space, admittance will stop after 15 minutes. For more information about Mekita and this circle please check back for the upcoming blog.
Circle Host meeting: 
This is a meeting for the hosts of TYPM circles. This is a space to share, integrate, and provide feedback. This is an organizational meeting within TYPM collective. If you would like to apply to be a host please visit the Host Application.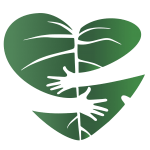 ESTABLISHED HOSTS
coming soon