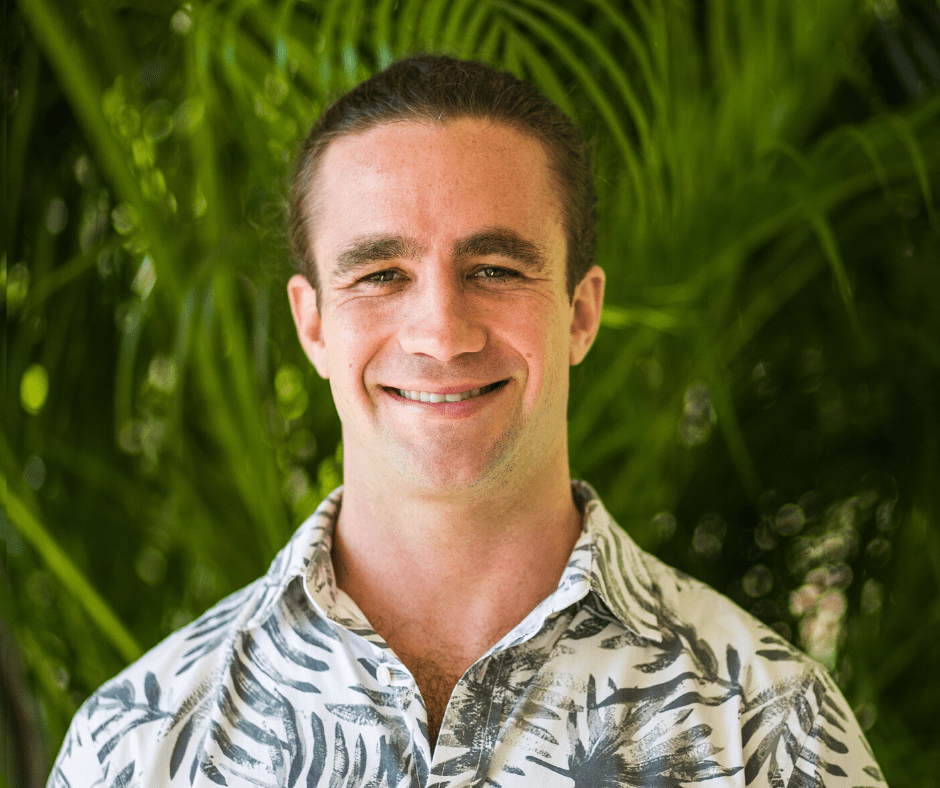 David Grillot's experience with ayahuasca was so profoundly positive that it led to him creating a global campaign to increase awareness of the benefits of such medicines.
The 32-year-old from Playa Hermosa, Costa Rica was at a low ebb in his life last year after Karma Tribe came to an end.  The humanitarian project was dear to his heart for five years and had grown to involve 4,500 people in 63 countries.
"The project was born out of an idea for the good of all," he explained. "It didn't yield financial returns but it did send out ripples of love, connecting people and touching many lives.
"Large-scale beach and river clean-ups were among its many activities, but it became unsustainable. We never had a clear business model, after all, it was about people helping each other, not having to use money.
"I'd put my blood, sweat, and tears into the project and when I had to let this part of my life go, I felt a sense of vertigo and emptiness. I was very unsure what I could bring to the world.
"In this semi-depressed state, I got a timely invitation from a trusted friend to participate in an ayahuasca ceremony. The experience was extraordinary. Suddenly, I found so much light and love inside of me. A new confidence came over me and my zest for life reborn.
"I also saw how the ayahuasca affected my companions, causing massive transformations. I instantly became an advocate of plant medicine."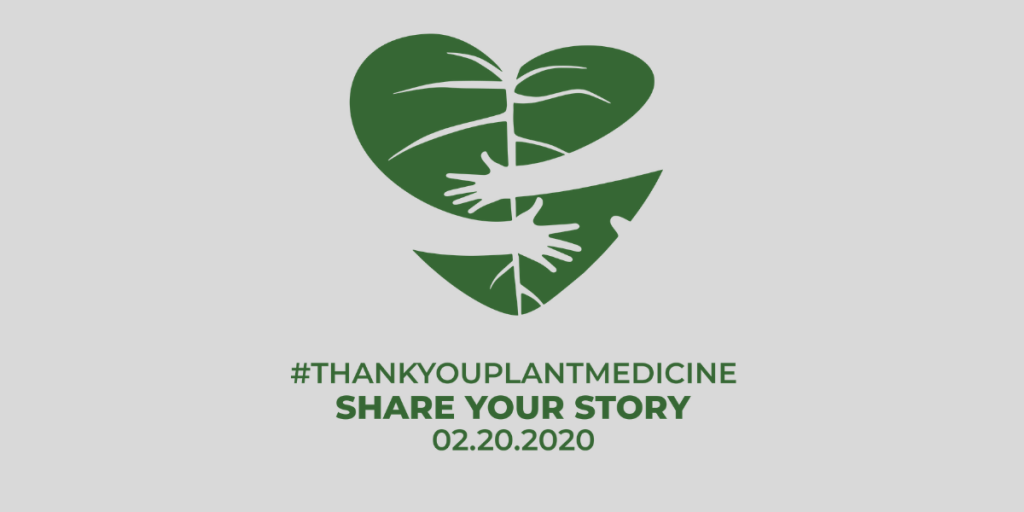 Ten years ago, another plant medicine had a dramatic effect on David. "I tried a strong dose of psilocybin mushrooms and the experience gave me a profound and permanent respect and awe for nature," he said.
"I started to appreciate deeply how precious insects and plants are. This led me to adopt a more eco-friendly lifestyle and later become a vegetarian."
Last summer David and Jonathan Glazer, co-founders of the #ThankYouPlantMedicine campaign, agreed its aim should be to increase awareness of the benefits of plant medicines and remove the stigma surrounding their use.
David said, "in a time when humans are creating tragic ecological imbalances, and psychological ailments are rampant, I believe it is extremely important to raise awareness about these natural, traditional medicines."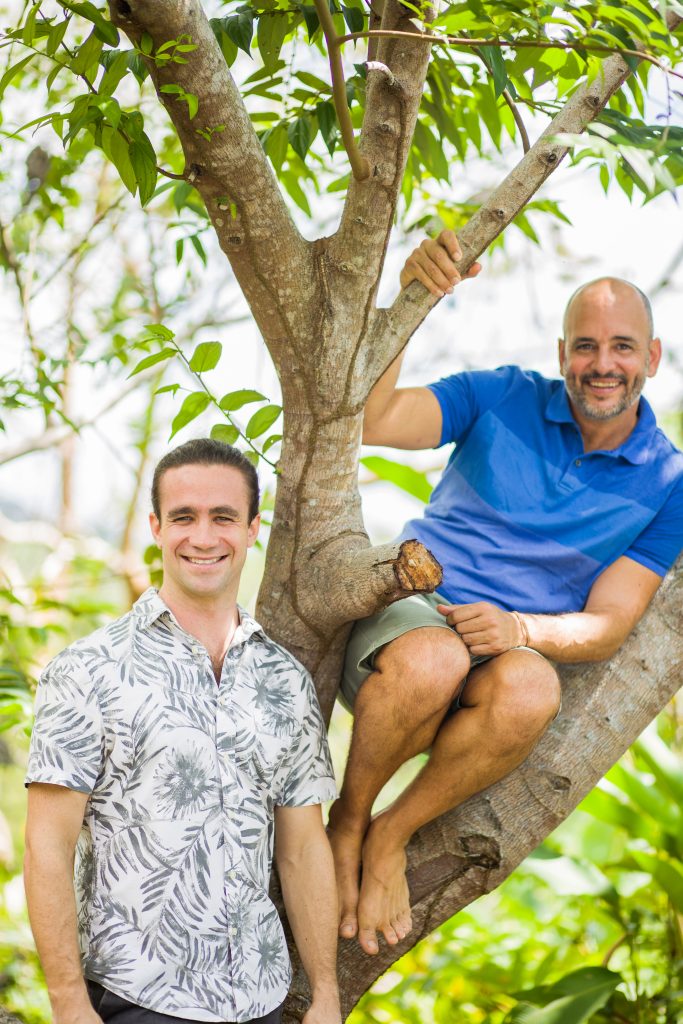 "Plant medicines have an uncanny ability to restore physical, emotional and psychological well-being, as well as remind us about the sacredness of all living things and the importance of community – things we know but have forgotten.
"Through ayahuasca experiences, I have started to believe in myself in profoundly new ways. I have shed many old ideas of not being good enough and now, I truly believe I can make a positive impact on this world.
"I've learned to be a leader and to trust myself. I'm a more effective public speaker and communicator, and better at fostering greater kindness and consideration in others. I've learned the confidence to sing and play beautiful music on the guitar. I've learned how I can maintain healthier romantic relationships.
"I've learned about certain childhood traumas that were previously not in my conscious memory, and have been able to start healing them.
"I've also learned to release certain people, habits, and addictions that bring me down. This is one thing I learned from Jon. Sometimes it's more important what you release from your life than what you add to it."

"I have wonderful ideas about projects I aim to execute to make this world more beautiful. For example, I would like to work with governments and corporations to plant one-million trees. I feel this is just the beginning."
David and Jonathan Glazer, who both live in Costa Rica, are convinced the TYPM campaign can bring lasting changes.
"We want to see de-stigmatization of plant medicines leading to increased scientific research as well as increased focus on preservation of indigenous traditions and cultures," he said. "Without indigenous cultures, we can say goodbye to plant medicine.
"Other changes the campaign is aiming for include the decriminalization of plant medicines throughout the USA, Canada and Europe, and an initiative wherein plant medicine beneficiaries can contribute to the reforestation of the Amazon."
The #ThankYouPlantMedicine movement is gaining momentum, with approximately four organizational partners joining per day.
"Our friends at Beckley Foundation have brought to our attention the European Citizen's Initiative where, if you get 1 million signatures on a petition, you can propose legislation to the European Commission," David said. "That might be where we channel the energy of this movement next!"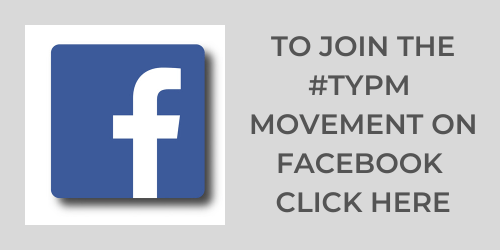 On February 20th, 2020, it is hoped that 100,000 people will 'come out' on social media worldwide with their stories of personal healing and transformation, using the hashtag #ThankYouPlantMedicine. 
 * Would you like to help spread our message and support the #ThankYouPlantMedicine movement as a volunteer? Please click here for more details. 
 * Want to join the #ThankYouPlantMedicine movement on Facebook? Come join our community by clicking here. 
* DISCLAIMER & IMPORTANT SAFETY MESSAGE
The #TYPM movement does not encourage any illegal activities or the use or abuse of psychedelic medicine. 
Psychedelic medicine, even within the confines of applicable laws, is not appropriate or beneficial for everyone.
Psychedelics are not magical cures – they are tools that, when used properly – with respect, clear intentions, and a safe, supportive environment – can catalyze personal growth and healing.
In order to minimize harm and increase therapeutic potential, it is imperative that you do your own research, prepare, and integrate your own experience.